Vaccination is FREE
The drive-thru will cater for everyone residing in South Africa with an ID or Passport Number whether you have medical aid or not.
LOCATION
Saaberie Chishty Centre
Cnr Oak and Gum Crescent, Ext 6, Lenasia
27 August
Friday
15:00 – 20:00
28-29 August
Saturday – Sunday
08:00 – 16:00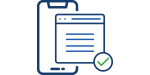 Register on the EVDS online portal. You will receive an SMS from the  Department of Health confirming your registration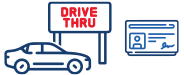 Visit the Saaberie Chishty Drive-thru at cnr Oak & Gum Cresent, Ext 6, Lenasia. Ensure that you have your ID and provide consent to receive your vaccination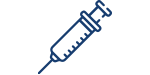 Volunteers will guide you to a qualified vaccinator who will administer your vaccine. Records will be updated on a vaccination card and the EVDS to indicate your vaccination status.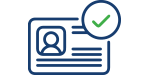 For your safety, you will be monitored for a short time before you can leave
Johnson & Johnson and Pfizer dose will be administered
Vaccination is voluntary and NO payment is required.
Registration is only open for everybody 18 Years and over.